Dental Hygienist
Our in-house hygienist service compliments regular dental check ups, to keep your teeth and gums looking and feeling clean all year round.
Our dental hygienists key aim is to prevent and treat gum disease. Studies show that gum disease is now one of the leading causes of tooth loss in adults. Regular visits to our dental hygienist can help you to prevent gum disease and eventual tooth loss.
How often should I visit a hygienist?
Your dentist will recommend how often you should visit our hygienist. You clinical needs will determine the frequency of visits. Should you wish to have your teeth scaled and polished more regularly please discuss this with your dentist .
If you are undergoing extensive dental treatment your dentist may advise that you visit our dentist before commencing treatment.
Maintain Oral Health
Prevention is always better than cure! Our hygienist can help identify early signs of dental disease. This can help address any issues swiftly.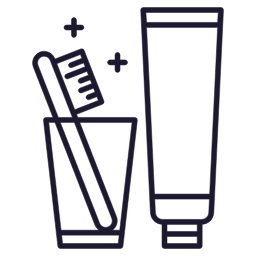 What should I expect at a hygienist appointment?
At Southam Dental Care, our Hygienist offers a profession service called scale and polishing. At this appointment our hygienist will carry out an examination of your gums. Following the examination out hygienist will then:
Remove any plaque or tartar build up that may be missed by brushing
Clean and polish any surface stains that may have accumulated over time
Discuss a personalised plan on how to maintain good oral health at home
Demonstrate oral cleaning aids to improve your self care technique
Our hygienist can also advise you about your diet helping you prevent tooth decay.
Combined yrs of staff experience
Customer satisfaction rating