Our Team
Our staff at Southam Dental Care are dedicated to you having a pleasant and trouble-free visit. With decades of experience we want you to experience what Southam Dental Care is all about.
Ricky Patel
Principal Dentist - GDC No: 213383
Ricky spent his dental training in Hungary, where he also enjoyed learning the language and culture. He has worked in the UK since qualifying in 2011 and took over the practice in 2017. He has an attentive and caring approach, putting the most nervous of patients at ease. He is an accredited Invisalign Go provider and has a keen interest in cosmetic dentistry. With the help of his team he continues to grow the practice to provide excellence and is continually pushing himself to keep up with the latest technologies and advancing skills. 
In his spare time Ricky enjoys spending time with his family. He is an avid sportsman and a dedicated football supporter.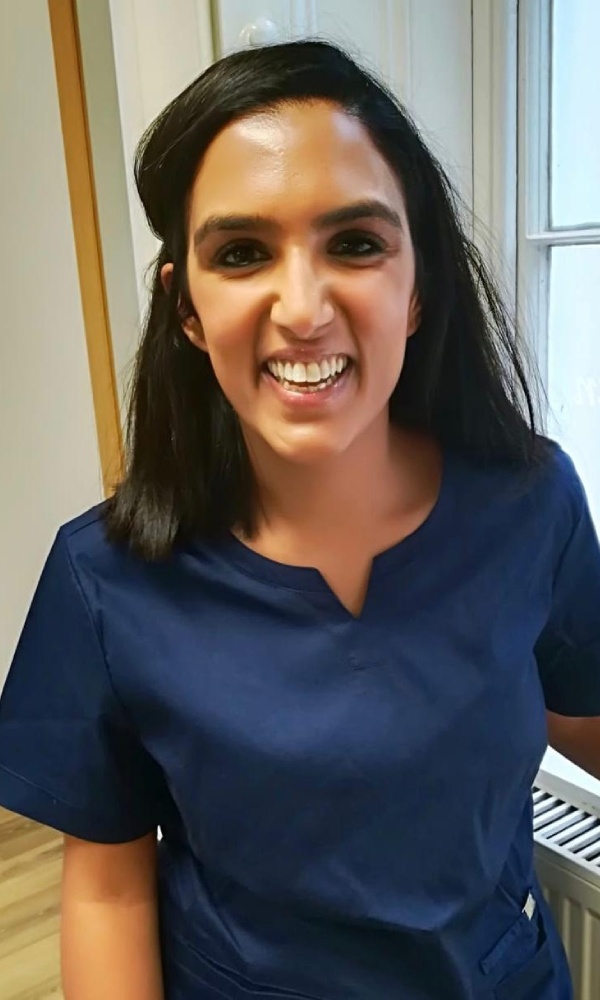 Bhavna Carter
Dentist - GDC No: 176590
Bhavna graduated over ten years ago from Cardiff University. She is the longest serving dentist in the practice and is commended for her attention to detail and thorough work. She enjoys being able to provide patients with a variety of treatment options and is continually expanding her knowledge by attending various courses throughout the year. She has a particular interest in paediatric dentistry and has also completed courses in restorative dentistry and facial aesthetics (anti-wrinkle injections and fillers). In her spare time, Bhavna enjoys keeping fit, gardening and spending time outdoors with her young family.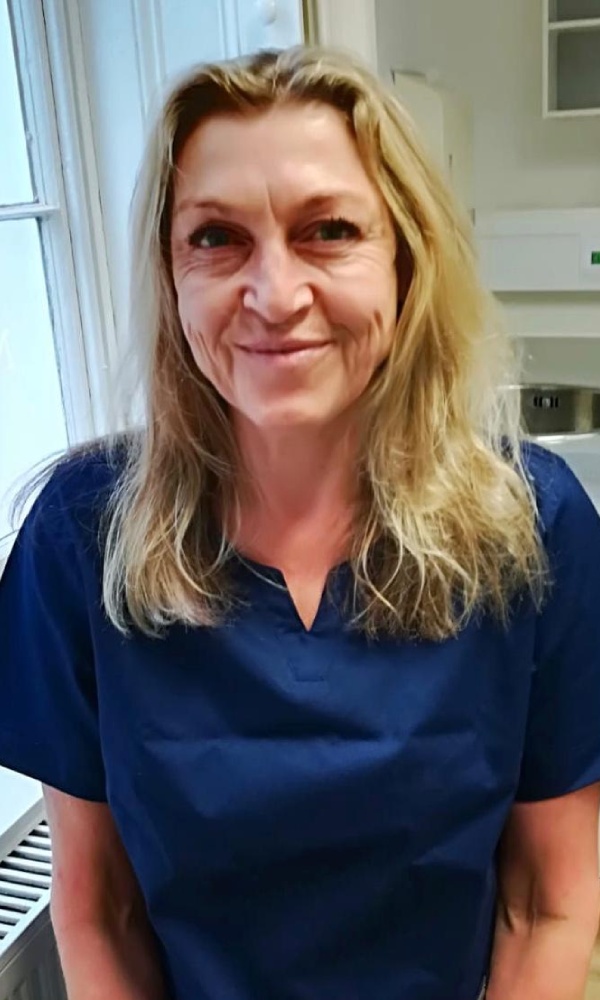 Natalie Hart
Dentist - GDC No: 68205
Natalie qualified with a BDS(Hons) at Manchester University in December 1992. She enjoys all aspects of general dentistry and in particular cosmetic work and treating children. Family time is very important. Natalie is a proud mum of two children and four dogs! In her spare time Natalie loves to travel the world and has visited many countries. She also enjoys activities such as scuba diving, skiing and hill walking.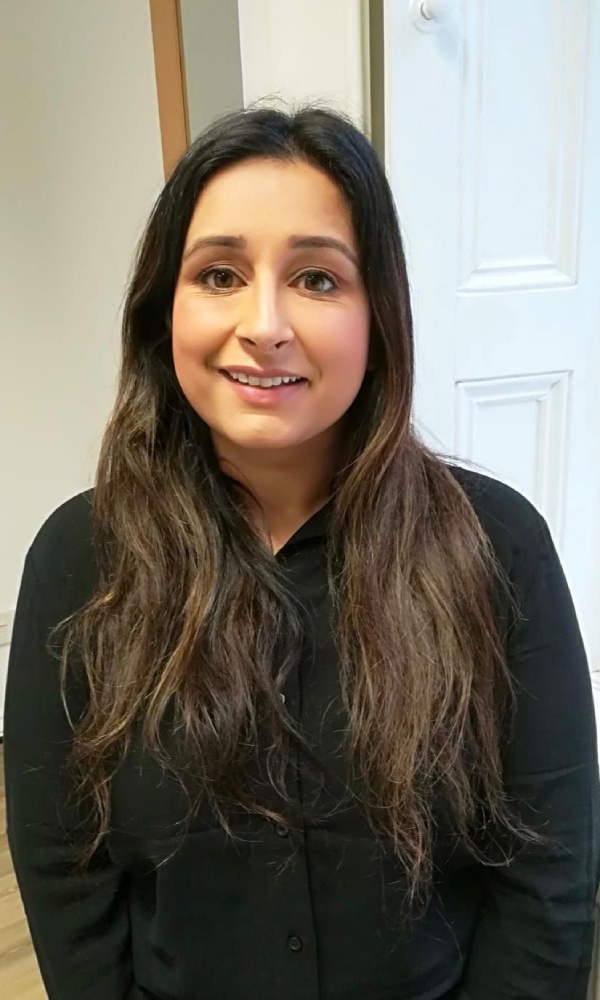 Dal Dhadda
Practice Manager - GDC No: 133343
Dal is the practice manager here at Southam Dental Care and has worked in dentistry for many years, allowing her to gain a wealth of of knowledge across dentistry. She leads the behind the scenes work at the dental practice such as practice policies, co-ordinating complex treatment plans, organising patient financing and is responsible for overall patient care. In addition to this Dal has a vast amount of clinical experience too – this includes Radiography and Oral Health Education, our younger patients may also see Dal for Flouride application. Dal looks forward to welcoming you at Southam Dental Care.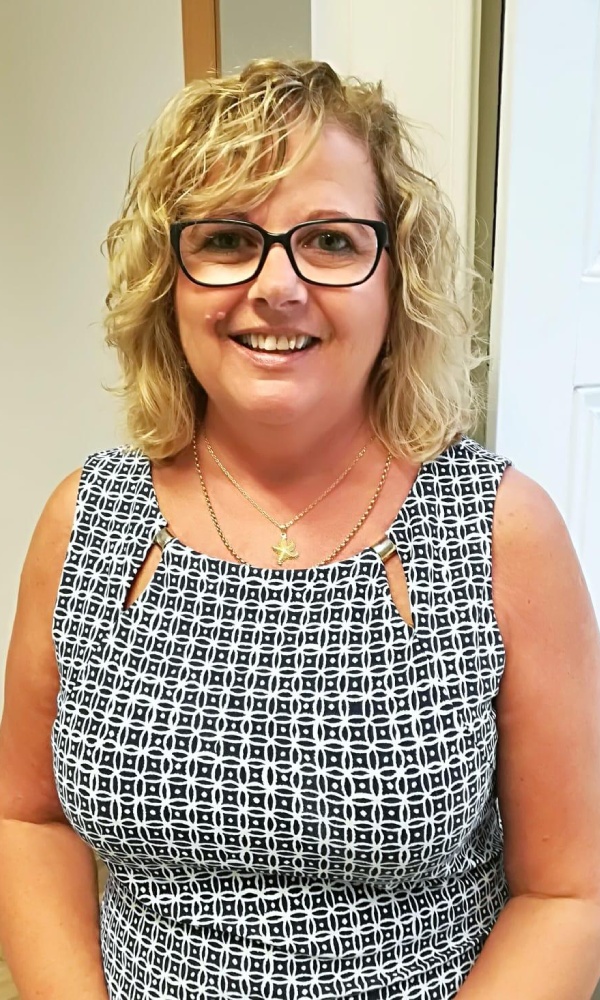 Julie Babey
Receptionist
As our receptionist Julie is in the front of house and is a long standing member of our team. She grew up locally so know's our patients well. Julie is conscientious and very experienced in her role. Outside of work Julie enjoys socialising with friends, walking her dog and visiting family abroad.
Combined yrs of staff experience
Customer satisfaction rating